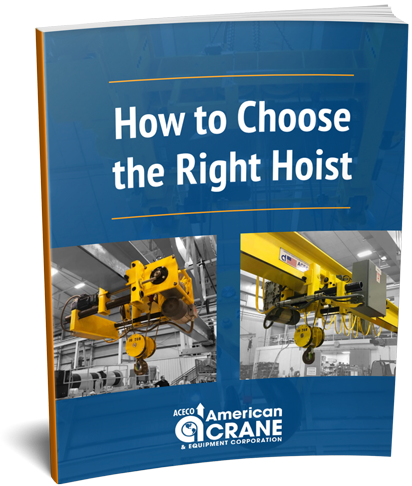 Hoists are mechanical components in overhead material handling systems that facilitate lifting and lowering operations. Due to the critical function they play, it is important to ensure the one employed fully meets the requirements and restrictions of the application.
The How to Choose the Right Hoist eBook highlights the key considerations to keep in mind when choosing a hoist.
To learn How to Choose the Right Hoist, fill out the form to access your copy of the guide.