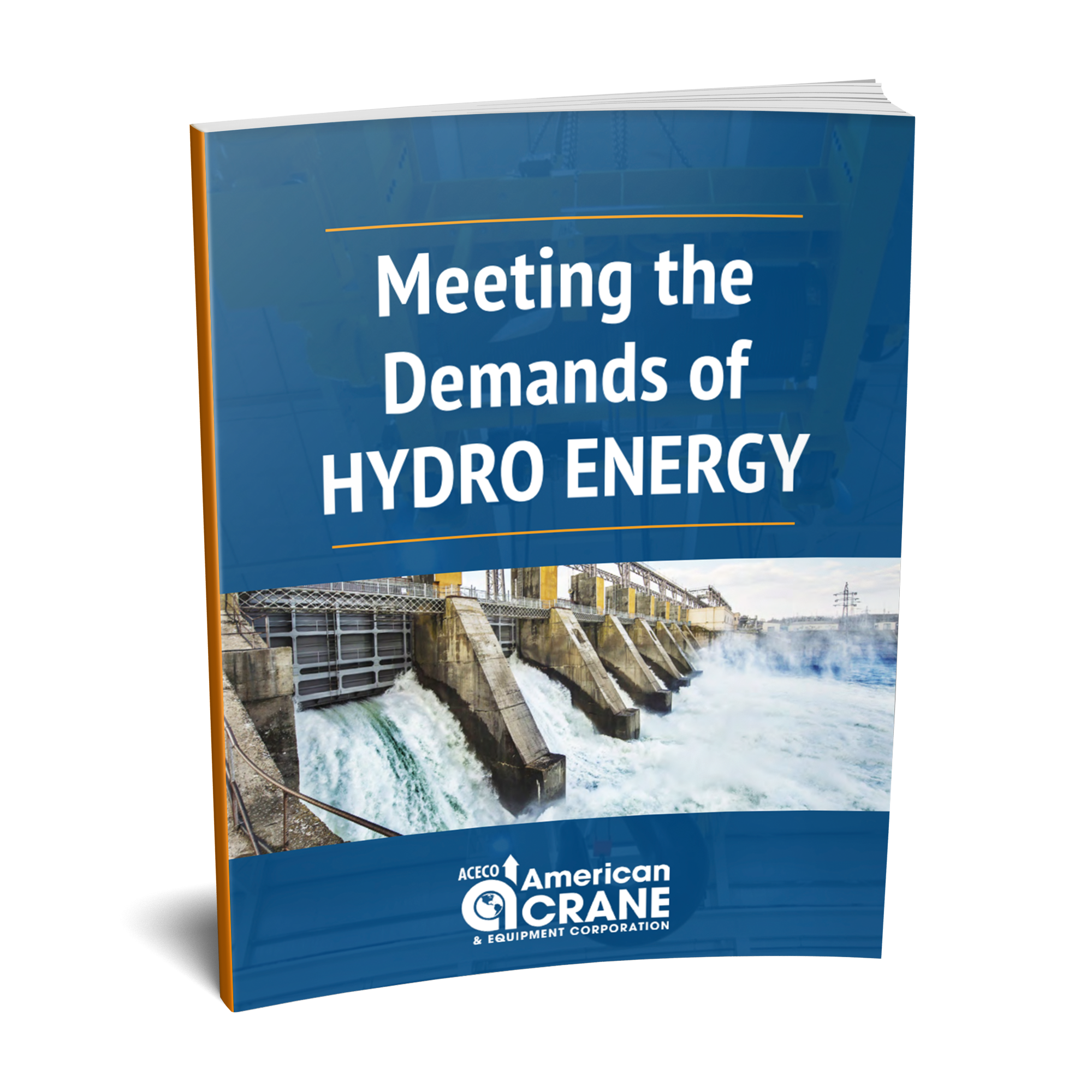 It's no secret that the hydro energy industry is demanding in terms of equipment requirements. The systems in place must be able to withstand harsh environment conditions, all while maintaining the highest standards of quality and safety.
Every hydro energy project is different, and often requires a customized solution. Gate Hoist Systems are used to control the release of water from the reservoirs, and utilizing the right one is critical. When handling the maintenance of a hydro energy plant, an Overhead Turbine Crane is often utilized for moving valuable parts.
To help our customers in the hydro energy industry, we've created a bundled equipment guide set. Inside the set, you'll find information about our services for the hydro energy industry, Turbine Cranes, and Gate Hoists.