Crane Service & Training Materials
Best Practices for Your Equipment Maintenance
Service, training, and monitoring are crucial to ensuring that lifting equipment and cranes operate properly and safely.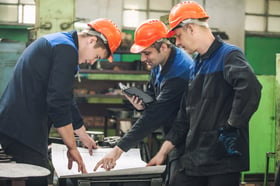 Used concurrently, inspecting your equipment on a regular basis can also lead to cost savings.
The Crane Service & Training Materials contain specifics on procedures for:
Diagnostic and equipment monitoring systems
Operator safety training
Service team performance, OSHA, and inspection directives
And more!