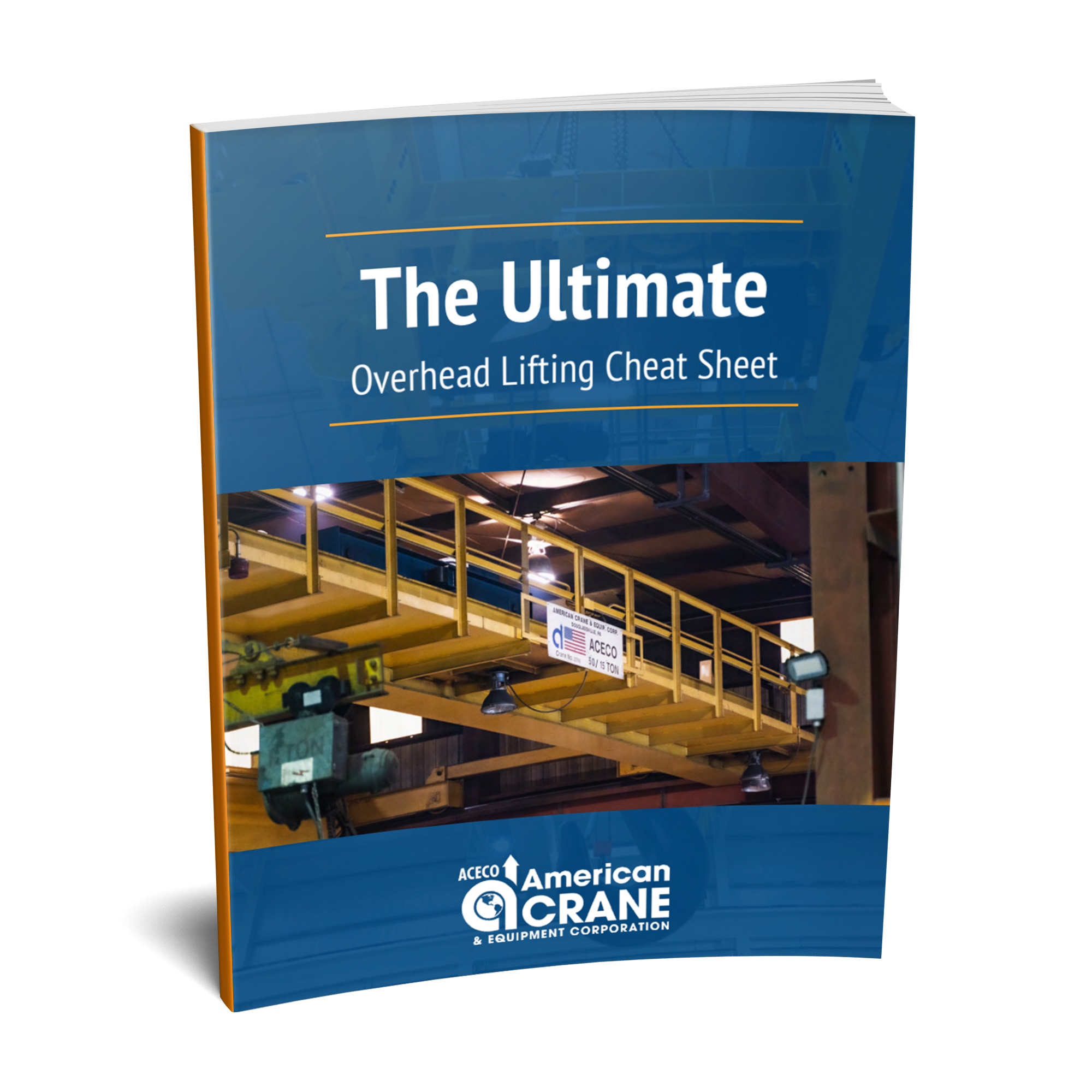 There are many ways to move material in an industrial or manufacturing facility. From hand trucks to forklifts and other ride-on movers, the possibilities are almost endless. When choosing a material moving solution, there are various overhead equipment systems available with benefits that include improving efficiency, productivity, and safety.
In this eBook, we discuss different overhead lifting systems and the unique benefits of each.
To read The Ultimate Overhead Lifting Sheet, fill out the form and access your copy of the guide.